In our several articles about the running legends from Kenya (only in french for the moment), we explained the absolute domination of Kenyan runners in the 3000m steeplechase. Basically, since 1968, Kenya has won every Olympic steeplechase except in 1976 and 1980 because of the Kenyan boycott. Remember, in Athens 2004, Ezekiel Kemboi, Brimin Kipruto and Paul Kipsiele Koech enabled to their country to achieve a clean-sweep of medals. We are very delighted that the bronze medalist Paul Kipsiele Koech answered some of our questions, exclusively for Demi-fondu74. For this, we thank him very much!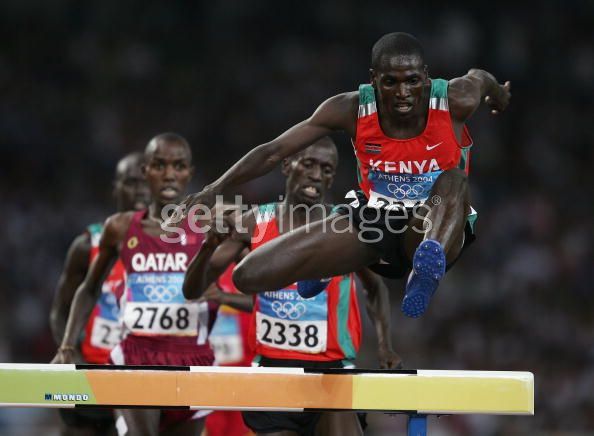 To start, here is a quick presentation of Paul Kipsiele Koech, for those who don't know him:
Paul Kipsiele Koech is a Kenyan athlete mostly famous for running the 3000m steeplechase. At the moment, he is the 5th fastest of all time in this event with a time of 7:56.37 (in Roma in 2005) also clocking 5 other times under 8 minutes.
In the 2004 Olympic Games he finished 3rd of the 3000m Steeplechase to complete a Kenyan clean-sweep of medals, behind Ezekiel Kemboi and Brimin Kipruto. In 2010, Paul Kipsiele Koech won the first edition of the Diamond League and therefore confirmed his domination on European meetings. Indeed, he won the IAAF World Athletics Final from 2005 to 2008. However, he often had some difficulties to qualify for the Olympic games or World Championships because of the very competitive Kenyan trials. Although a very good cross-country runner, Paul Kipsiele Koech has given priority to indoor seasons over cross-country races since 2007 and finished 2nd in the 3000m at the World indoor Championships in 2008.
In 2010, he established the best performance ever in the indoor 2000m steeplechase, in the time of 5:17.04 before doing even better in February 2011 in Gent with 5:13.77. This event is ran with two barriers per lap and without water jump.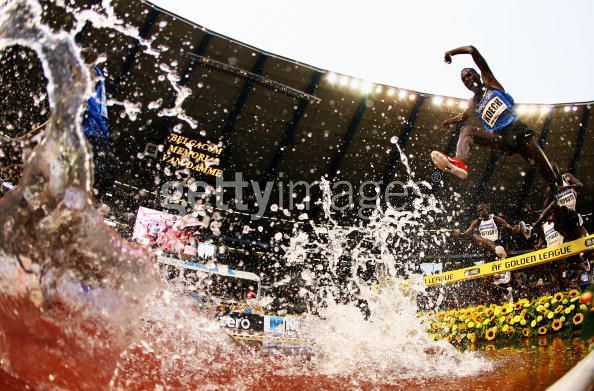 Some of his Personnal Bests:
1500 metres - 3:37.92 (2007)
3000 metres - 7:33.93 (2005)
5000 metres - 13:05.18 (2010)
3000 metres steeplechase - 7:56.37 (2005)
Find his complete biography here.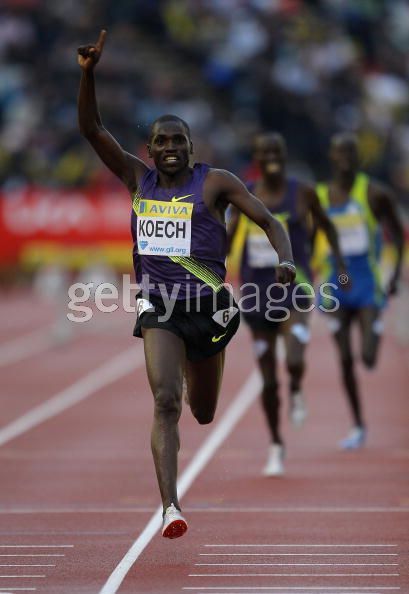 ---
Demi-fondu74 : Paul Kipsiele, you finished 3rd in the 2004 Olympic Games in the 3000m Steeplechase to complete a Kenyan clean-sweep of medals. I imagine that a 100% Kenyan podium with the Kenyan national anthem playing would be a wonderful moment. What were you feelings crossing the finish line and on the podium?
Paul Kipsiele Koech : I was really happy to have crossed the finish line because I did all the lapping alone. It was like a dream for me being on the podium because it was my first major event to have won a medal.
Steeplechase is a tradition in Kenya; Kenyan runners have won every Olympic 3000m steeplechase since 1968 (except in 1980 and 1984 because of the Kenyan Boycott). How do you explain this success?
Steeplechase is the toughest event for other nations as this needs a lot of attention and preparation, this includes techniques on how to jump and also early build up which is very hard to do in the off season.
On our website we have written some articles about most of the best Kenyan runners since 1964. Which runners were your idols when you started running?
The athlete who inspired me most is Paul Koech (marathoner) as he used to race by running from the front, not from behind.
You are a top class athlete (5th fastest of all time in the 3000m steeplechase) but you couldn't go to the world championships in 2003, 2007 and to the 2008 Olympic Games because of the Kenyan Trials which are very selective. What is the most difficult thing in these Trials?
In Kenya we normally have strong guys, but the main problem for me is competing in high altitude.
You've just broken your own indoor 2000m steeplechase world record at Gent and you are the 10th fastest ever in the indoor 3000m and 6th in the indoor 5000m. Since 2007, why have you given priority to indoor seasons over cross-country races?
For the case of cross country, by then I will be much preparing for the outdoor and if you compare the session i normally do is almost same as for the track.
You are the first steeplechaser to have won the Diamond League. What do you think about this new competition?
To me it is a fair game because what matters is the consistency in this Diamond League.
What are your future goals?
My future plan is to assist young up-coming athletes no matter what country they come from. Like recently I had a boy who broke two records at junior level.
We read on your biography that you joined an athletes group in Germany in 2001. How do you organise your season? Are you in Europe throughout the year or just for the competition season?
My training is only in Kenya, I went to Europe only for competitions.
What's your favourite training session?
My favourite session is the fartleck because it is the toughest session then after this all other sessions will be easier.
In Berlin 2009, you finished 4th beside the French Bouabdellah Tahri who sometimes trains in Kenya. Many foreigners try to imitate the Kenyan training method by visiting Kenya. Some Kenyan coaches want to restrict this trend. What do you think about that? Is it a threat for the Kenyan supremacy?
It is absolutely wrong to refuse foreign athletes the experience to come and train with us. For the coaches that do this, I think that they lack certain running knowledge. That is to say they don't know that our athletes also go to Europe to train. The coaches must think about the future generations who want to pursue activities abroad.
Could you tell us more about your association "Running for education"?
This is a foundation which is assisting the young kids to go to school, for those who are unable to pay the school fees . And also to help them in their talent in running and also to acquire the knowledge on how to manage what he or she achieves after their success in athletics.
And to finish, your name is similar to your compatriot, Paul Koech (he was the half-marathon world champion in 1998 and finished 2nd of the World cross-country championships the same year). Is it true that some newspapers and websites have confused you for him in some pictures?
Most websites normally confuse me with the other Paul Koech especially for the first time I competed in Europe, I had to explain the difference to them in length.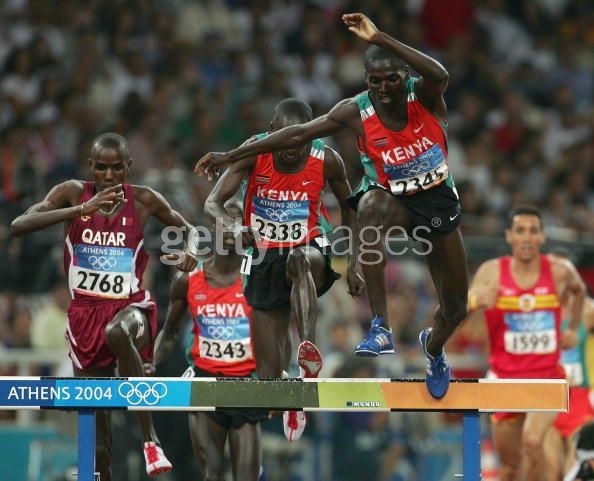 ---
We advise you to watch a nice video about his fondation Running for Education and to visit his website : http://www.kipsiele.com/